Newsblog
Slide 1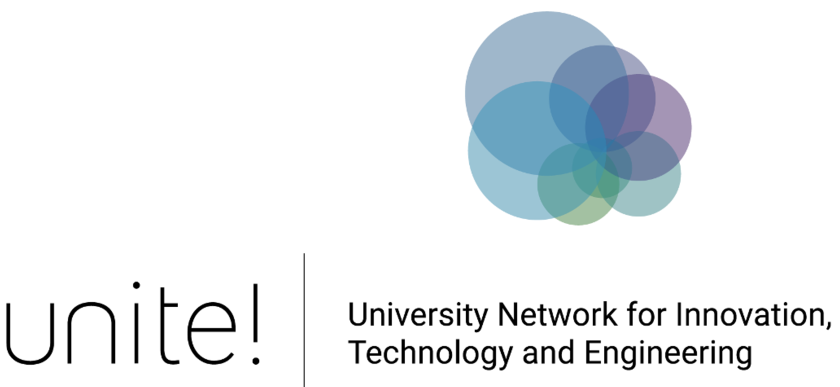 The first Unite! Student Festival was hosted by University of Lisbon (ULisboa) from 29 June to 1 July 2023, and gathered students from all nine partner universities. Through fun, exchange and…
TU Darmstadt's Orientation Day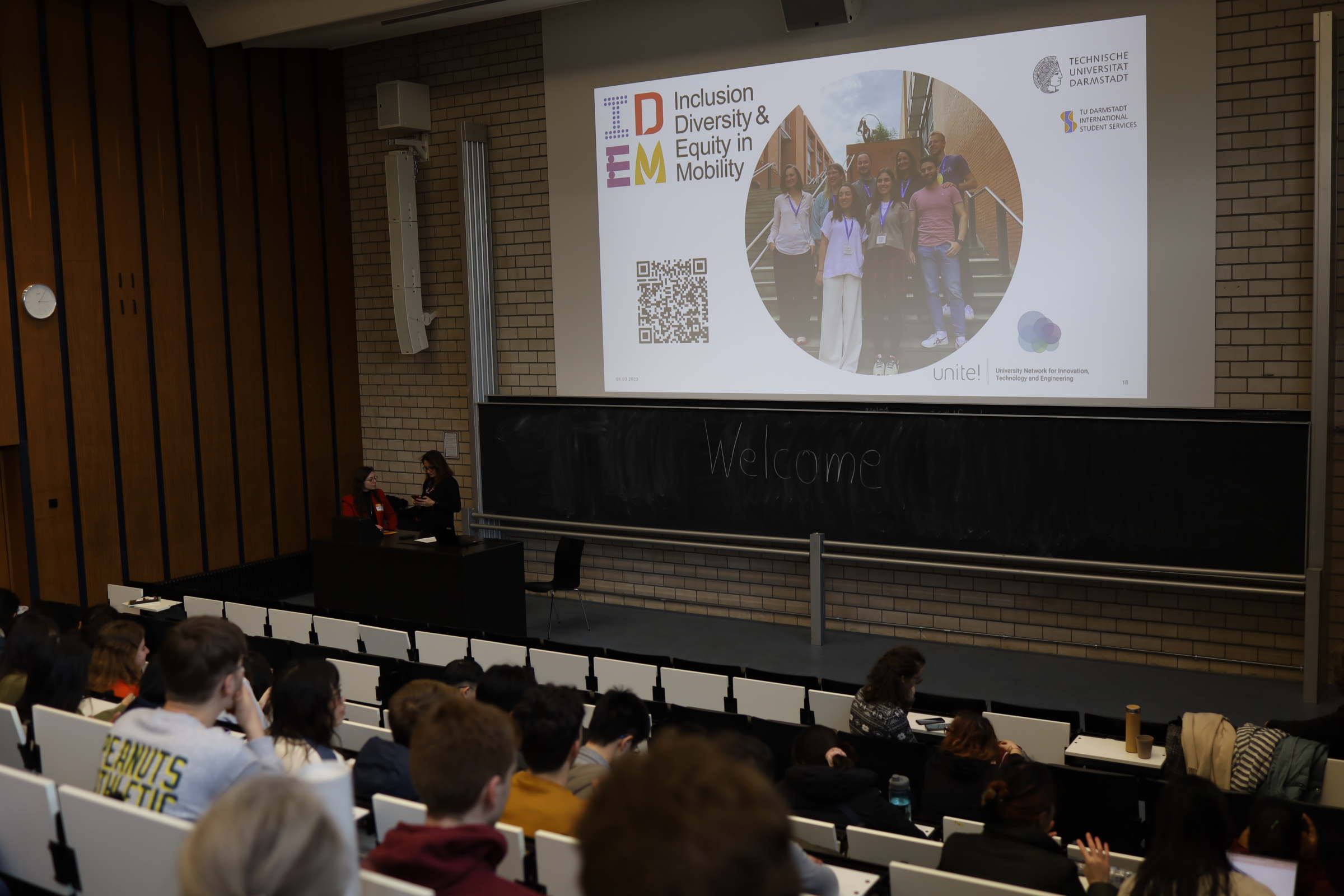 The International Student Services welcomed the exchange students of TU Darmstadt for the summer semester 2023 with a three-day…
IDEMS's first Bootcamp was a total success! We are happy to have UPC Barcelona host this event for our students and staff of all partner institutions. Around 40 people…
Slide 1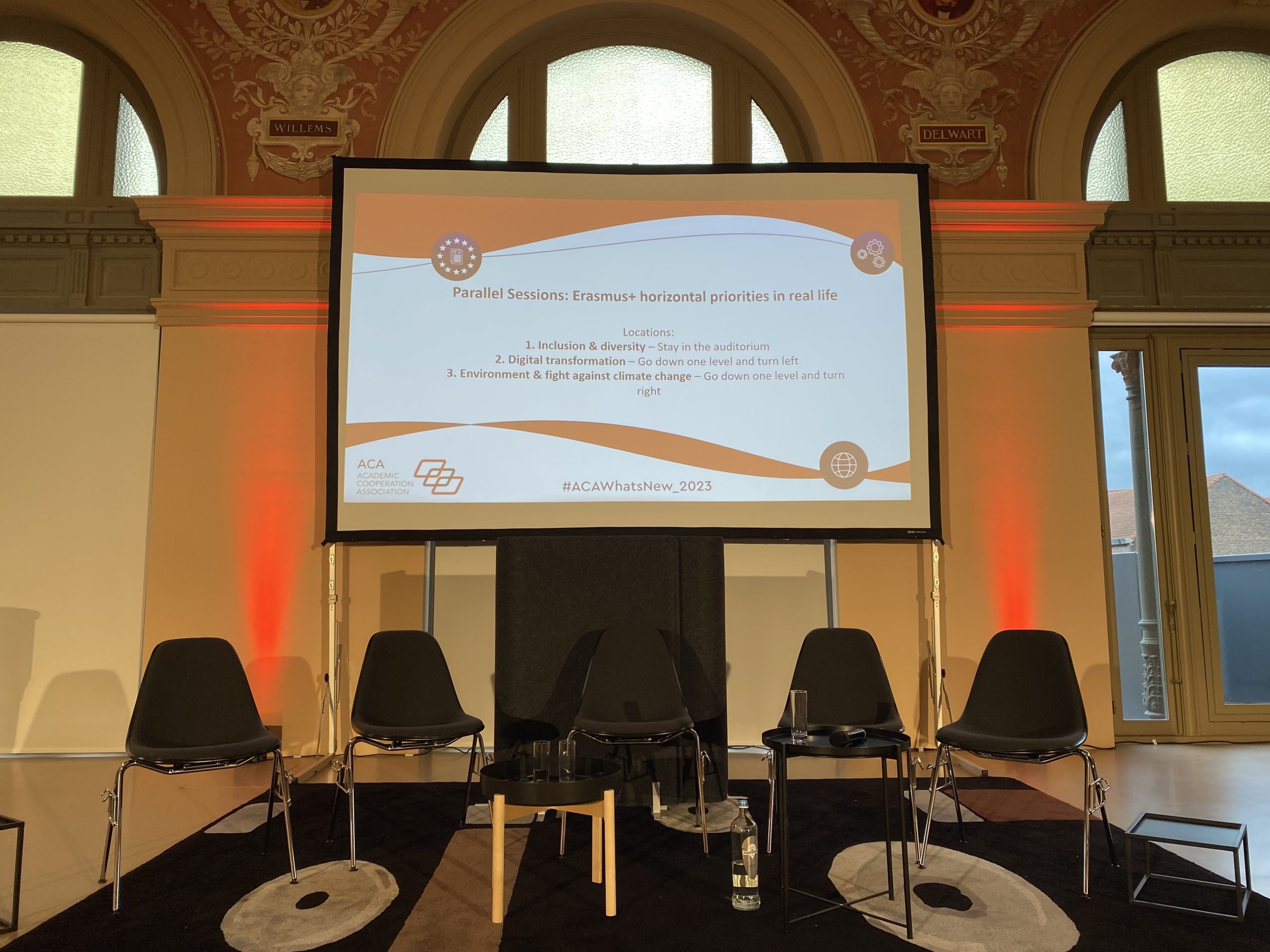 SIEM'S Inclusion & Engagement Conference
The Inclusion & Engagement Conference held in Brussels in October 2022 concluded the ESN lead Erasmus+ Project "Social Inclusion and Engagement…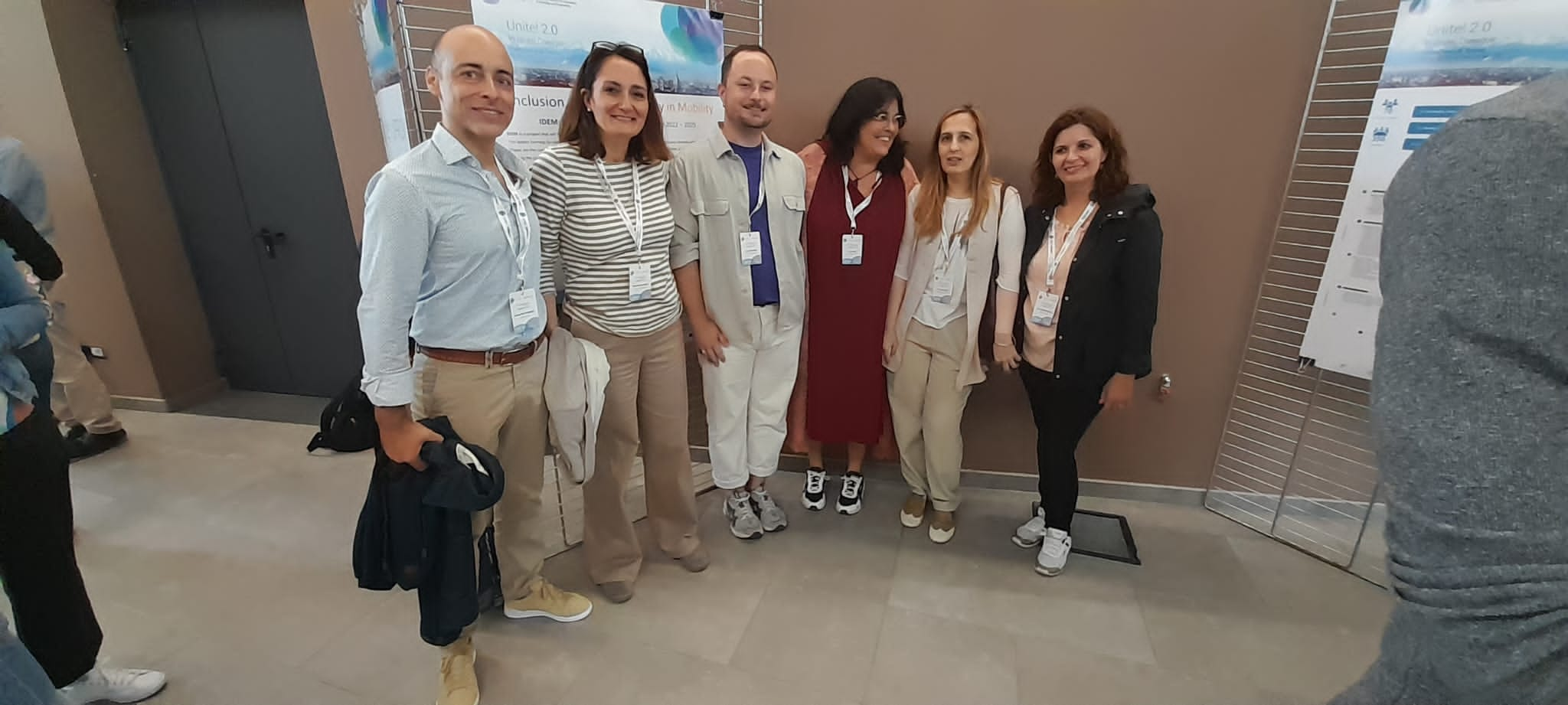 At the end of its pilot phase, our University Alliance Unite! came together from 20 to 22 September for the 6th Unite! Dialogue at the host university Politecnico di Torino…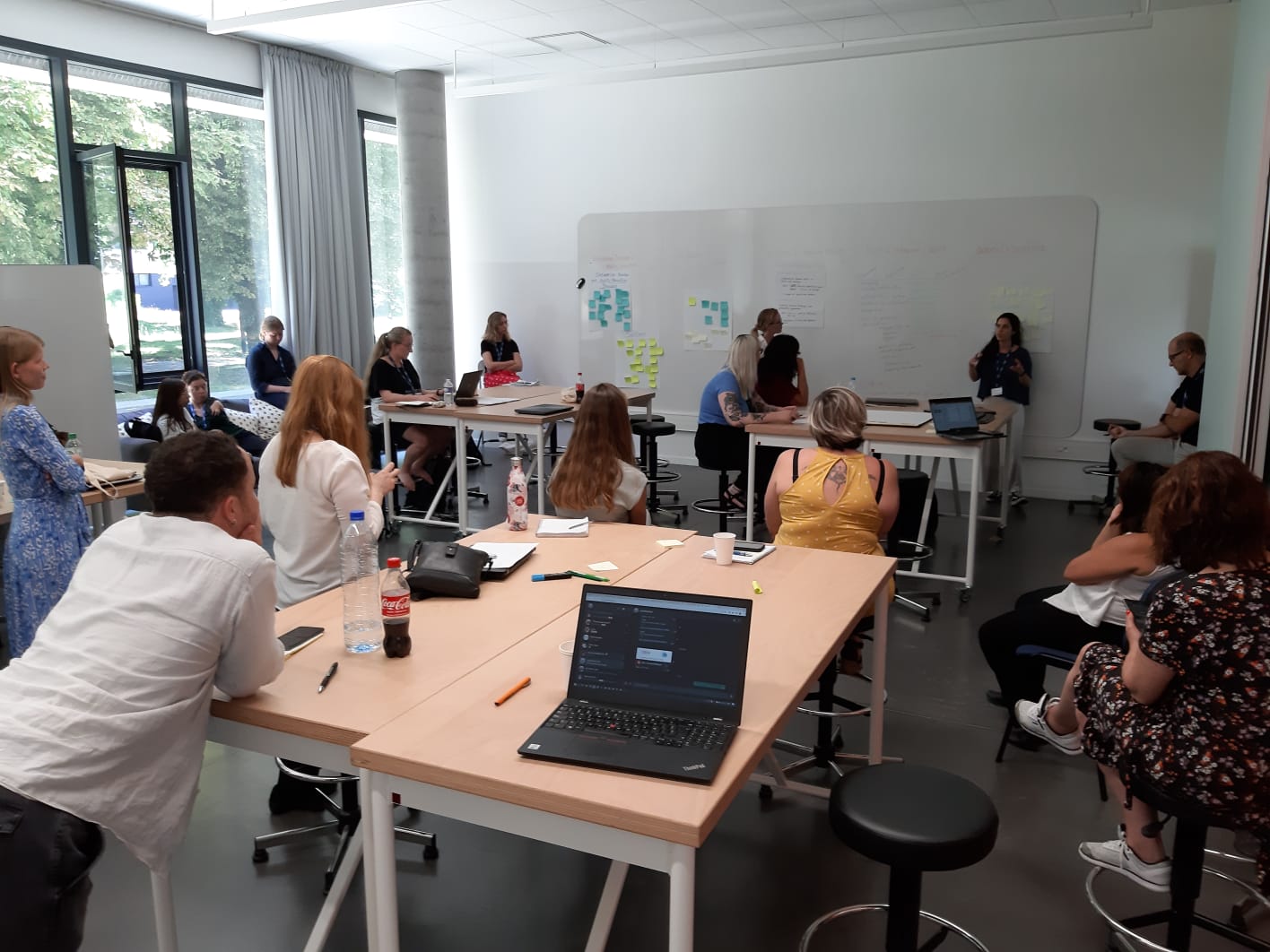 The IDEM Team is coming together in Grenoble for its planned Inclusion Training, where students, administrative staff and faculty members will learn about…
IDEM at the Unite! Student Festival
by Aaron (IDEM Team)
Lisboa 29th June – 01st July 2023
The first Unite! Student Festival was hosted by University of Lisbon (ULisboa) from 29 June to 1 July 2023, and gathered students from all nine partner universities. Through fun, exchange and co-creation activities the Festival boosted the engagement of the Unite! Students community.
During the Unite! Carousel Brainstorming about 200 students debated on themes like "Online Teaching", "Sustainability and Energy Crisis", "University of the Future" as well as "Inclusion, Diversity and Well-being in the daily life of students".
The IDEM Team took the opportunity to meet with representatives from SURE! (Students in Unite for Representation and Empowerment!) to discuss ways to increase engagement for and with underrepresented and underserved student groups.
Another meeting took place with the Student Liaison officers of all partner Universities. Aside from presenting the IDEM project, we elaborated together on how to reach out to students and make Unite! an experience for everyone.

Lastly, we were very happy to see many students who have participated in the IDEM Bootcamp on "Self-Exclusion" in Barcelona at the Student Festival bringing forward the topic of Inclusion, DIversity & Equity in Mobility while making new friends across Europe.
---
IDEM at TU Darmstadt's Orientation Day
by Aaron (IDEM Team)
Darmstadt 6th March 2023
The International Student Services welcomed the exchange students of TU Darmstadt for the summer semester 2023 with a three-day event. On the first day, the "Orientation Day", the new students learned about the many offers and services available to them, as well as the opportunities to meet new friends and engage in meaningful topics.
After introducing IDEM, we had the opportunity to talk to some interested students. We were happy to receive great feedback and were able to give the students advice and support for their time in Darmstadt. The direct interaction with our target group is of great value for the whole project and we look forward to their further contributions.
---
IDEM's first Bootcamp
by Fatema (IDEM Student Worker)
Barcelona, 8th – 10th November 2022
IDEMS's first Bootcamp was a total success! We are happy to have UPC Barcelona host this event for our students and staff of all partner institutions. Around 40 people were able to join us in action in Barcelona and actively participate to help staff and students better understand the challenges underrepresented students' experience.
We appreciated the opportunity to speak with Wim Gabriels, Director of the Erasmus Student Network (ESN), Martin Bogdan, a Policy and Project Officer at the Academic Cooperation Association (ACA), Lucia Gennaro representing the Arqus Alliance, Josip Lusa Head of the SALTO Resource Centre for Inclusion and Diversity, and learn from them and their experience and get some advice on how to support our students and help staff create a more inclusive mobility
We also had the chance to hear directly from some students about their difficulties and we are very thankful for their participation.
The IDEM Team has gained a deeper insight of the challenges that the students face while thinking about going on mobility and was happy to co-create with them suitable solutions for those challenges.
---
IDEM at the SIEM'S Inclusion & Engagement Conference
by Benedetta (IDEM Team)
Brussels, 3rd and 4th October 2022
The Inclusion & Engagement Conference held in Brussels in October 2022 concluded the ESN lead Erasmus+ Project "Social Inclusion and Engagement in Mobility (SIEM)" and we participated and presented IDEM as an ideal successor of SIEM. It was very interesting to meet professionals, policy makers, and ESN representatives from around Europe who share the same interest in inclusion and diversity.
---
IDEM at the Unite! Dialogue in Torino
by Aaron (IDEM Team)
Torino 20th – 22nd September 2022
At the end of its pilot phase, our University Alliance Unite! came together from 20 to 22 September for the 6th Unite! Dialogue at the host university Politecnico di Torino (PoliTO). Discussions circulated around the ongoing activities of the Erasmus+ and H2020 projects as well as the future development of Unite!, which was made possible by an additional four year funding by the European Commission.
Diversity, Inclusion & Wellbeing will be transversal topics for the next round of Unite!, and IDEM will play a major role in making the Unite! experience accessible for all students of our 9 partner universities.
The IDEM team was happy and proud to present the project to the interested Unite! Community during a poster session.
---
IDEM's Inclusion Training
by Benedetta (IDEM Team)
Grenoble 29th and 30th June 2022
The IDEM Team is coming together in Grenoble for its planned Inclusion Training, where students, administrative staff and faculty members will learn about and exchange practices on how to support respectful and safe behavior, create knowledge and raise awareness to build an inclusive environment.