Bootcamp
November 8th – 10th November 2022
IDEMS's first Bootcamp took place from November 8th to 10th at UPC Campus in Barcelona.
Around 40 participants of all 5 partner institutions came together for a very hands-on event. The focus of the Bootcamp was to understand the mechanisms of self-exclusion that students experience when considering applying for a mobility program.
Students, administrative staff, and professors co-created feasible solutions for increasing inclusion of underrepresented students within mobility programs in Europe.
The IDEM Project team wants to especially thank the participating students who shared their personal experiences and greatly inspired us and the further course of the project.
Agenda
Tuesday, November 8
1:30 pm – 2:00 pm
Registration
2:00 pm – 2:30 pm
Welcome words:
Lourdes Reig
(Vicerector for International Policy at UPC)
Benedetta Gennaro
(IDEM project coordinator)
2:30 pm – 3:30 pm
Panal Discussion:
Wim Gabriels – Erasmus Student Network
Martin Bogdan – Policy and Project Officer ACA
Josip Luša – SALTO Resource Center for Inclusion and Diversity
Lucia Gennaro – University of Padua. Arqus Alliance
3:30 pm – 4:00 pm
Break
4:00 pm – 6:00 pm
Parallel Workshops:
A) Workshop on Decision Making
B) Visual Impairments experience
6:00 pm – 7:30 pm
Network Cocktail
Wednesday, November 9
8:45 am –
9:00 am
Warm up activity
9:00 am –
11:00 am
Part 1
– Warm welcome and Introductions
– Community building
– Establish connection and trust
– Build the group field
11:00 am –
11:30 am
Break
11:30 am –
1:00 pm
Part 2
– Exploration of self exclusion
– Personal barriers
– Listening circles – storytelling
– Understanding the challenges
1:00 pm –
2:00 pm
Lunch
2:00 pm –
3:15 pm
Part 3
– Design thinking exploration of solutions
3:25 pm –
5:00 pm
Part 4
– Creative challenge prototyping and closing
Thursday, November 10
9:00 am – 10:30 am
Part 1
– Warm up
– Finalizing the prototypes
– Presentation of the prototypes
10:30 am – 11:00 am
Break
11:00 am – 12:30 pm
Part 2
– Prototypes in action
– How can prototypes be implemented in Unite, in the pilots, in the
partner institutions…
12:30 pm – 1:00 pm
Final remarks and next steps
1:00 pm – 2:00 pm
Lunch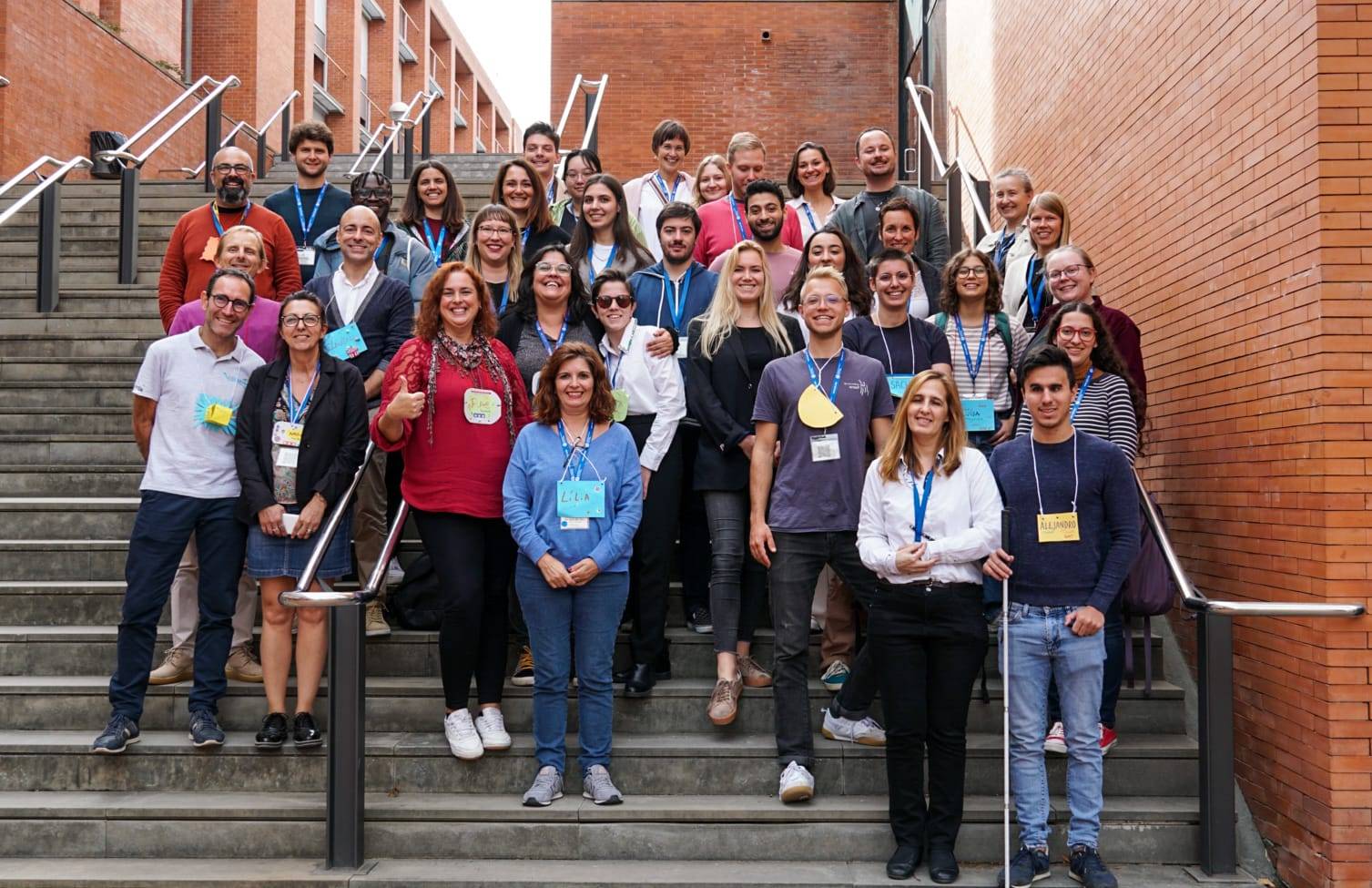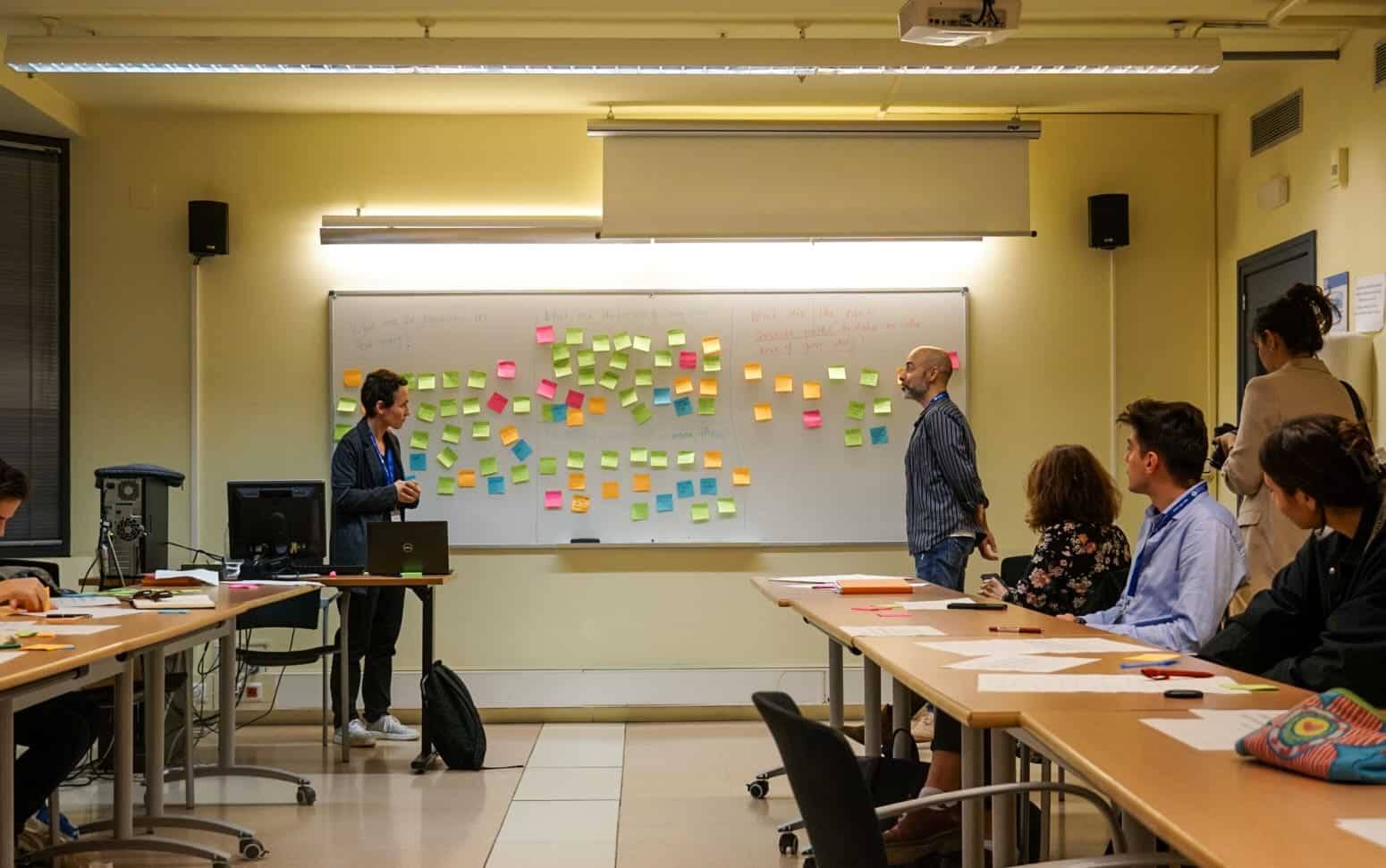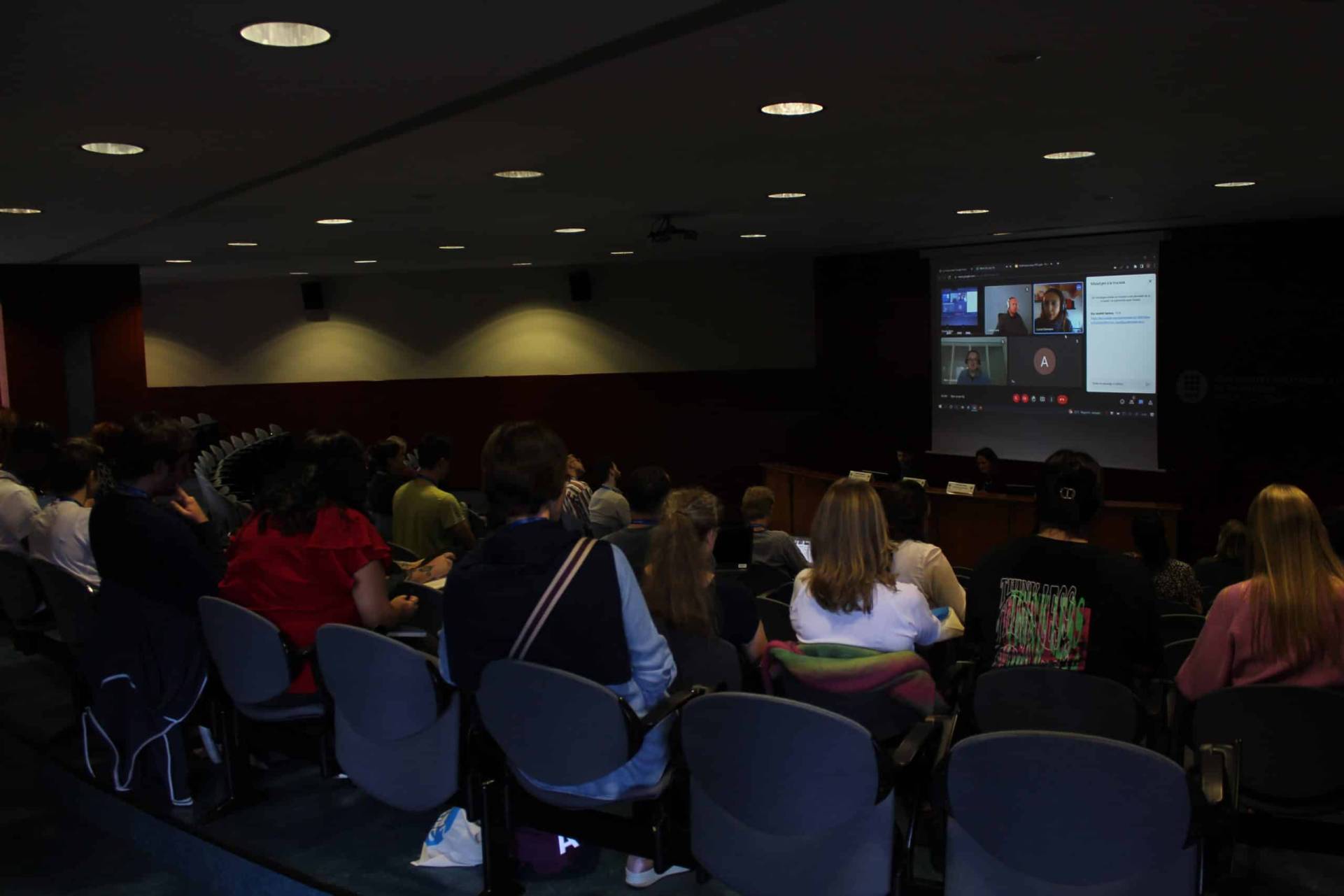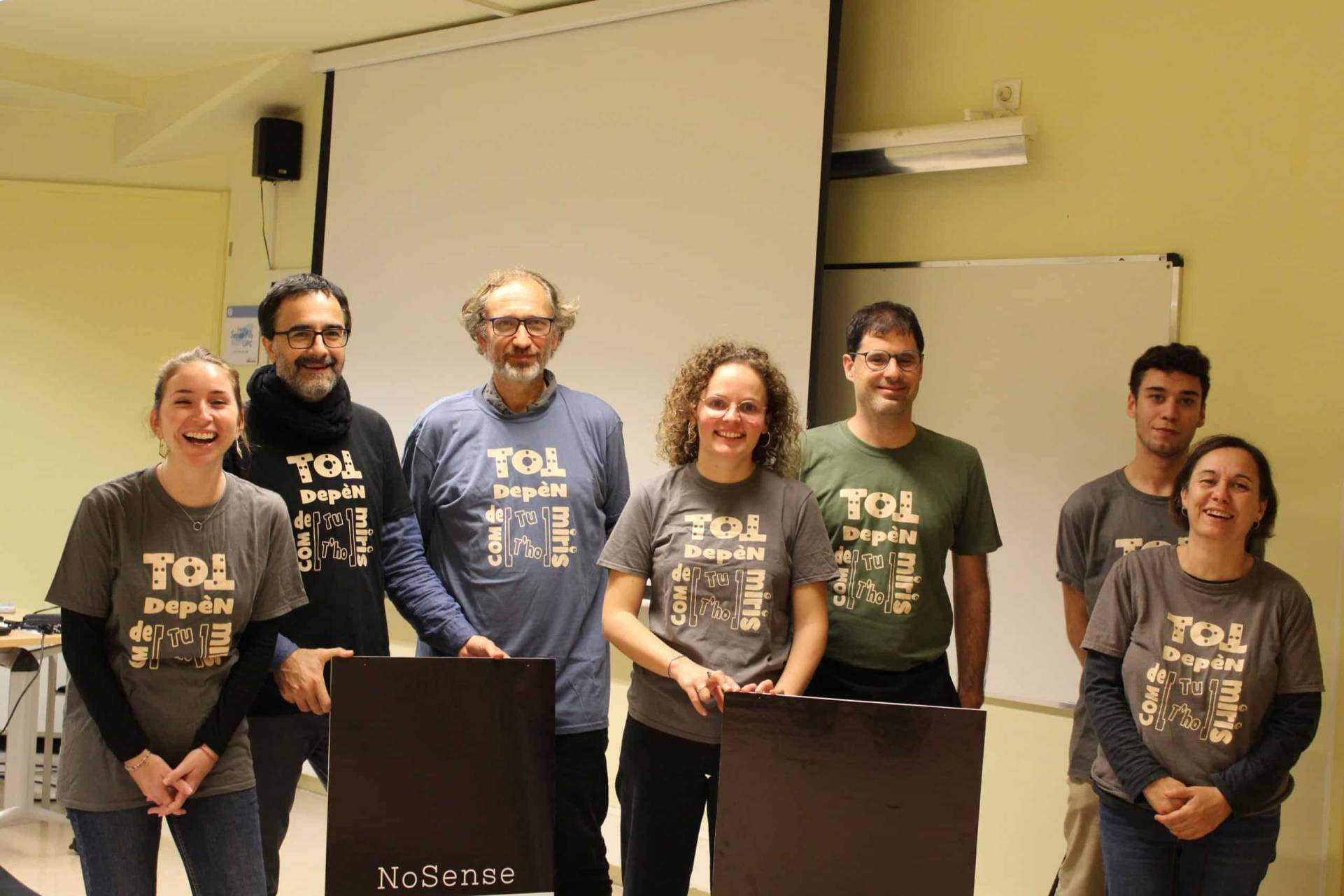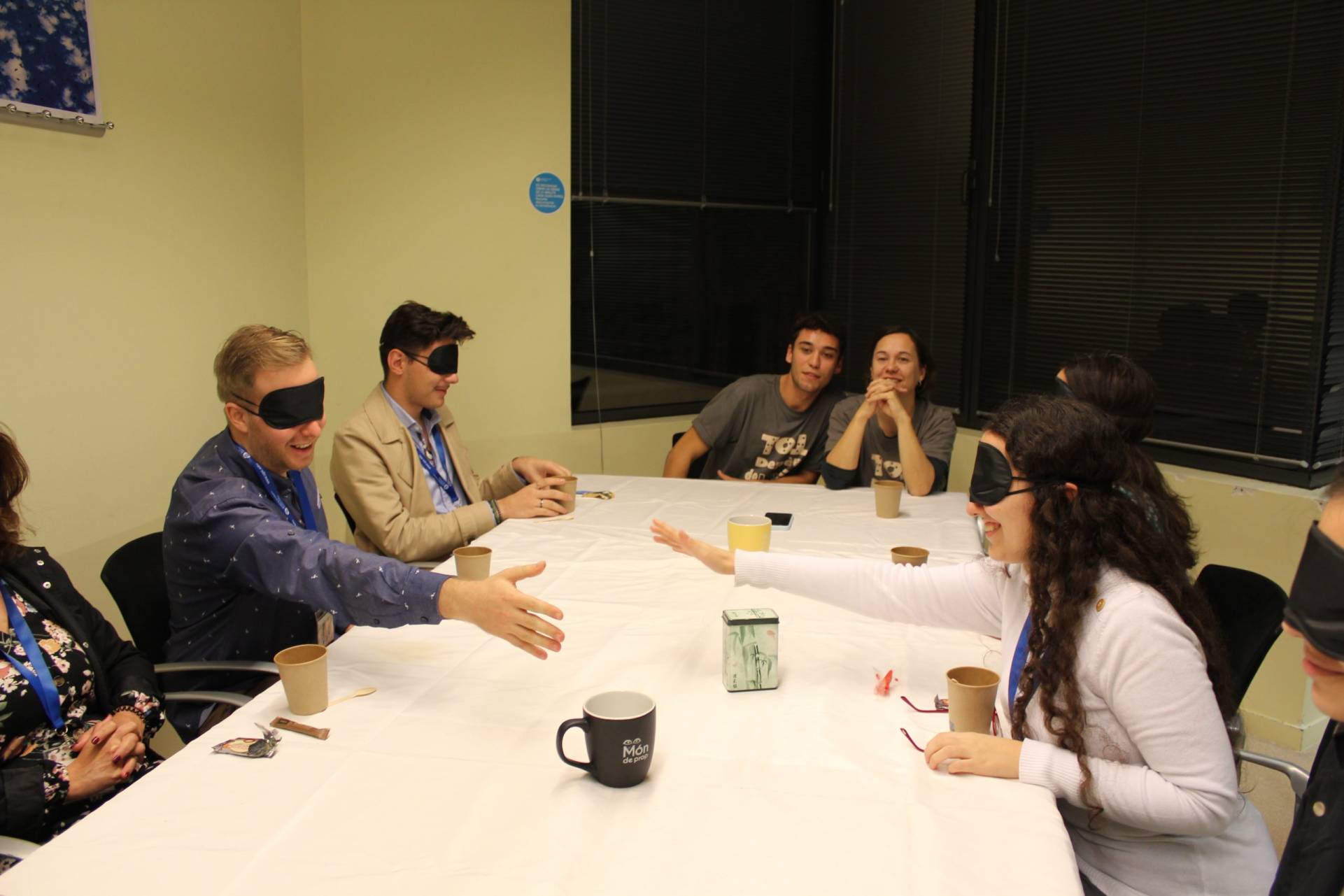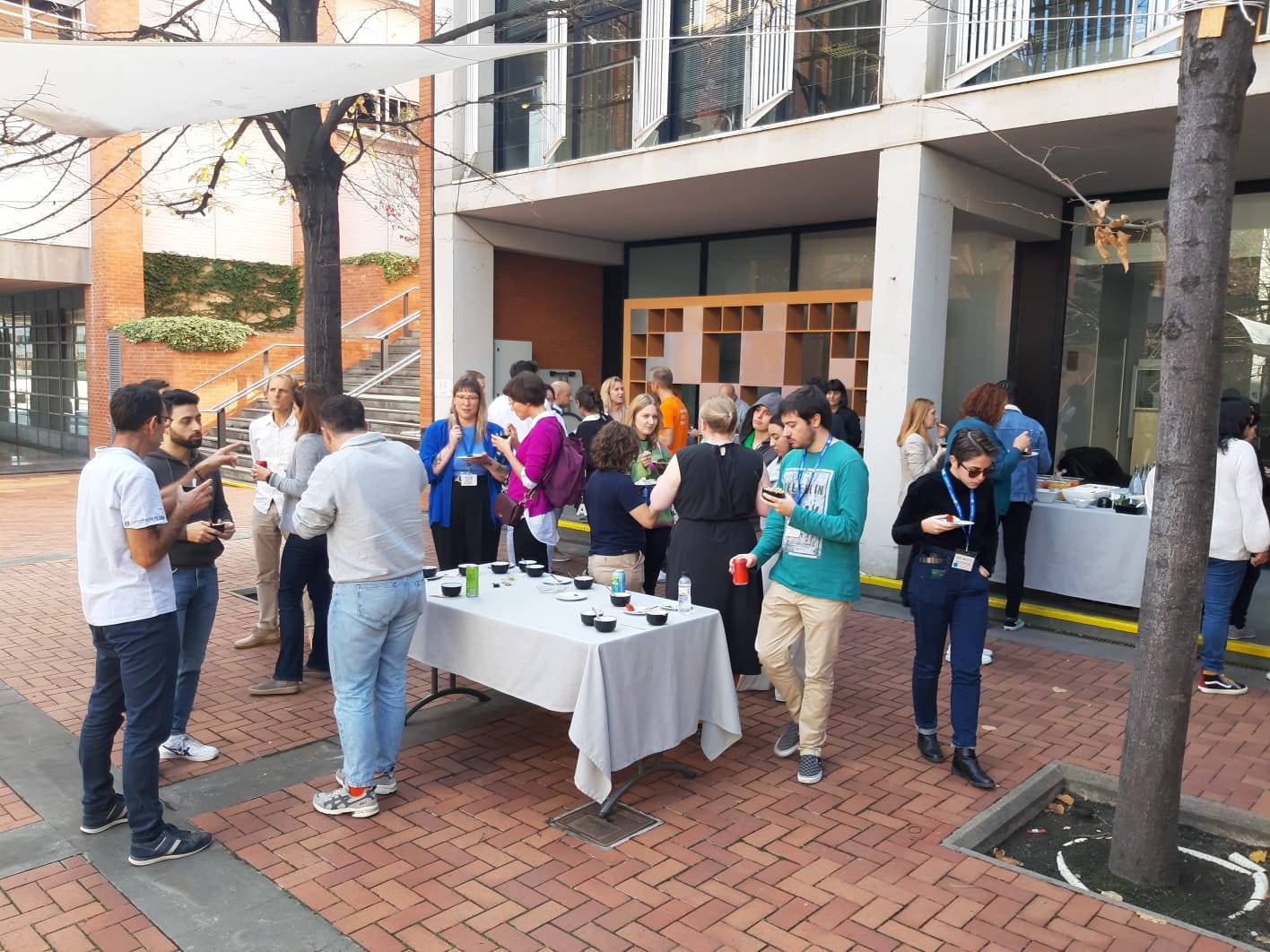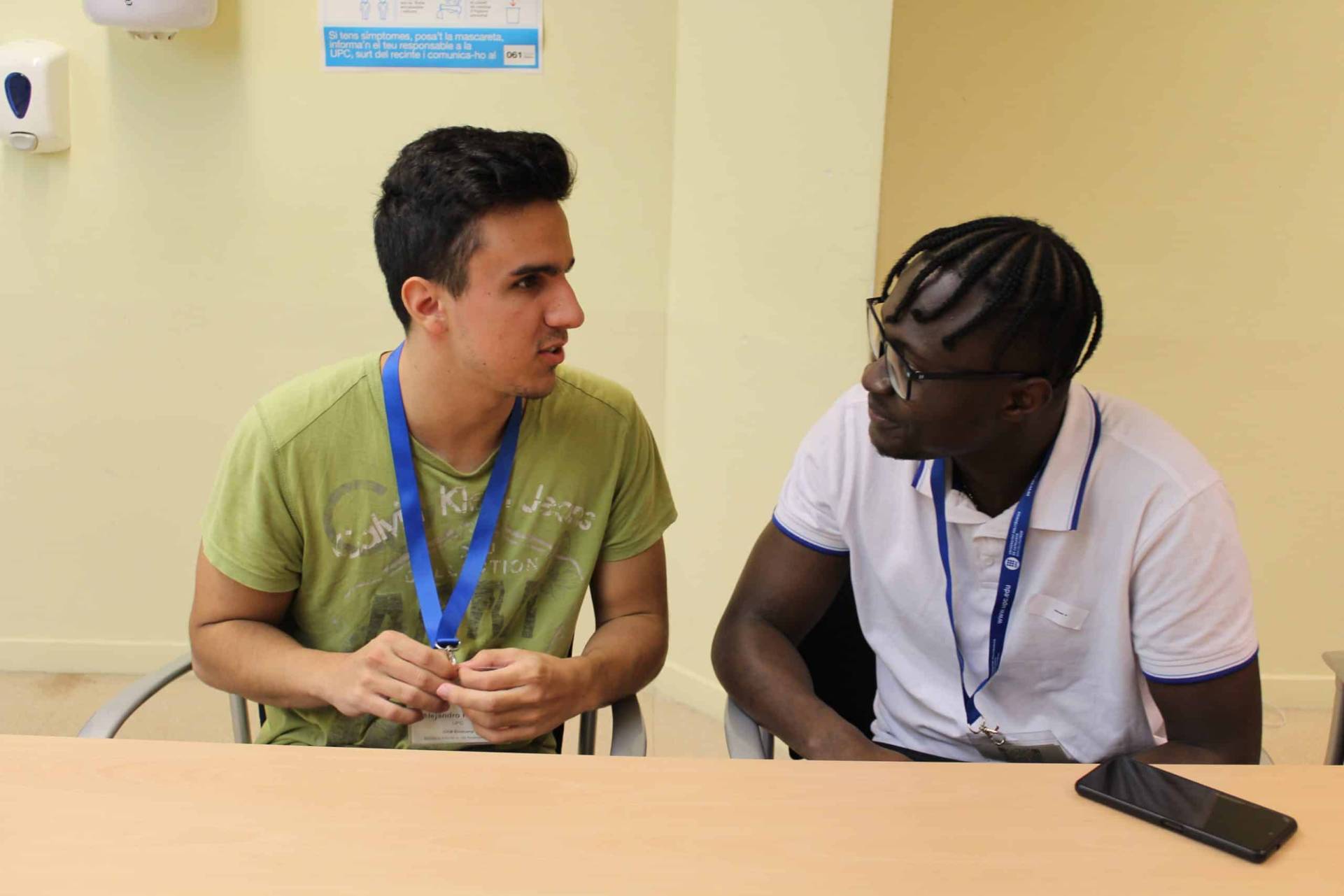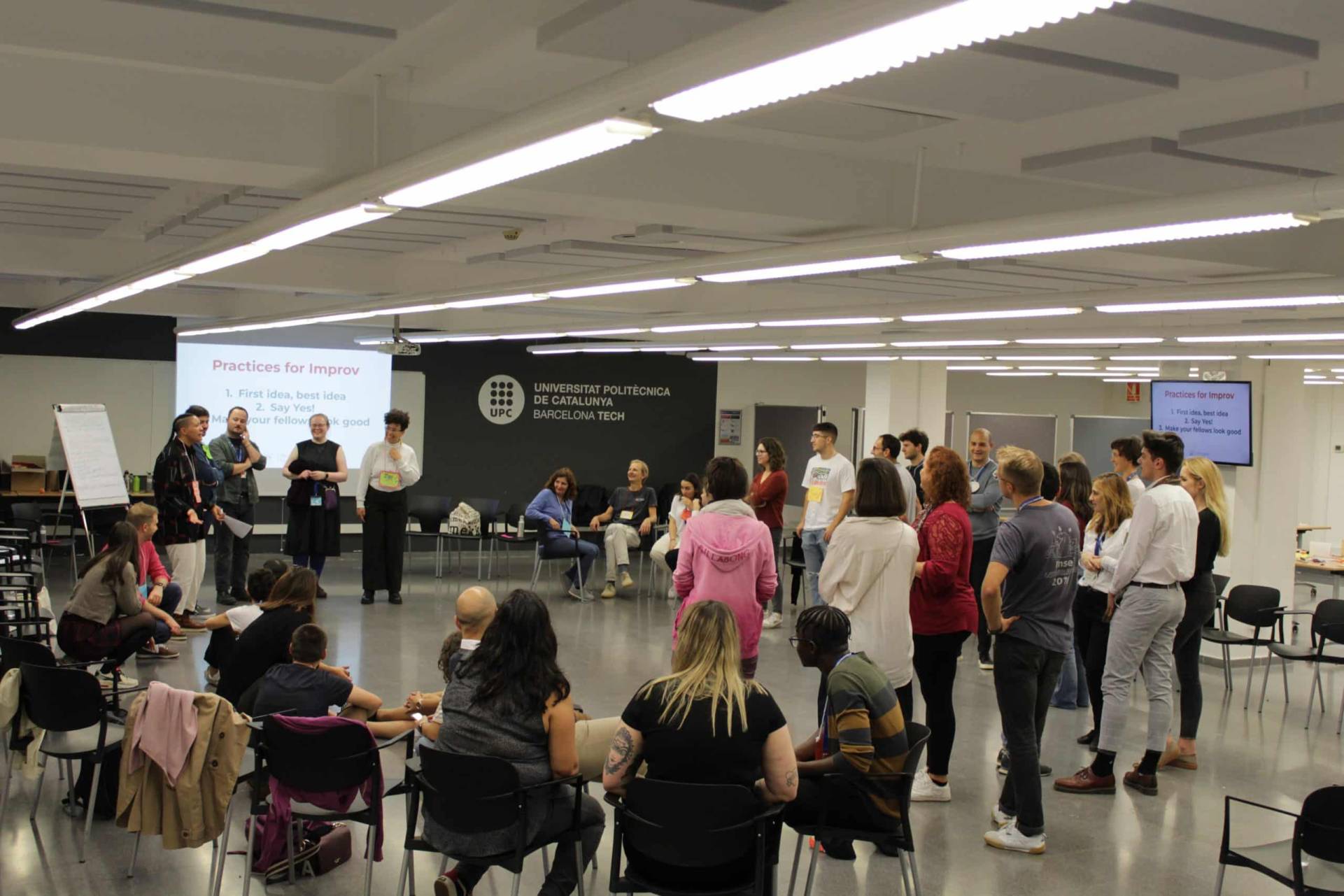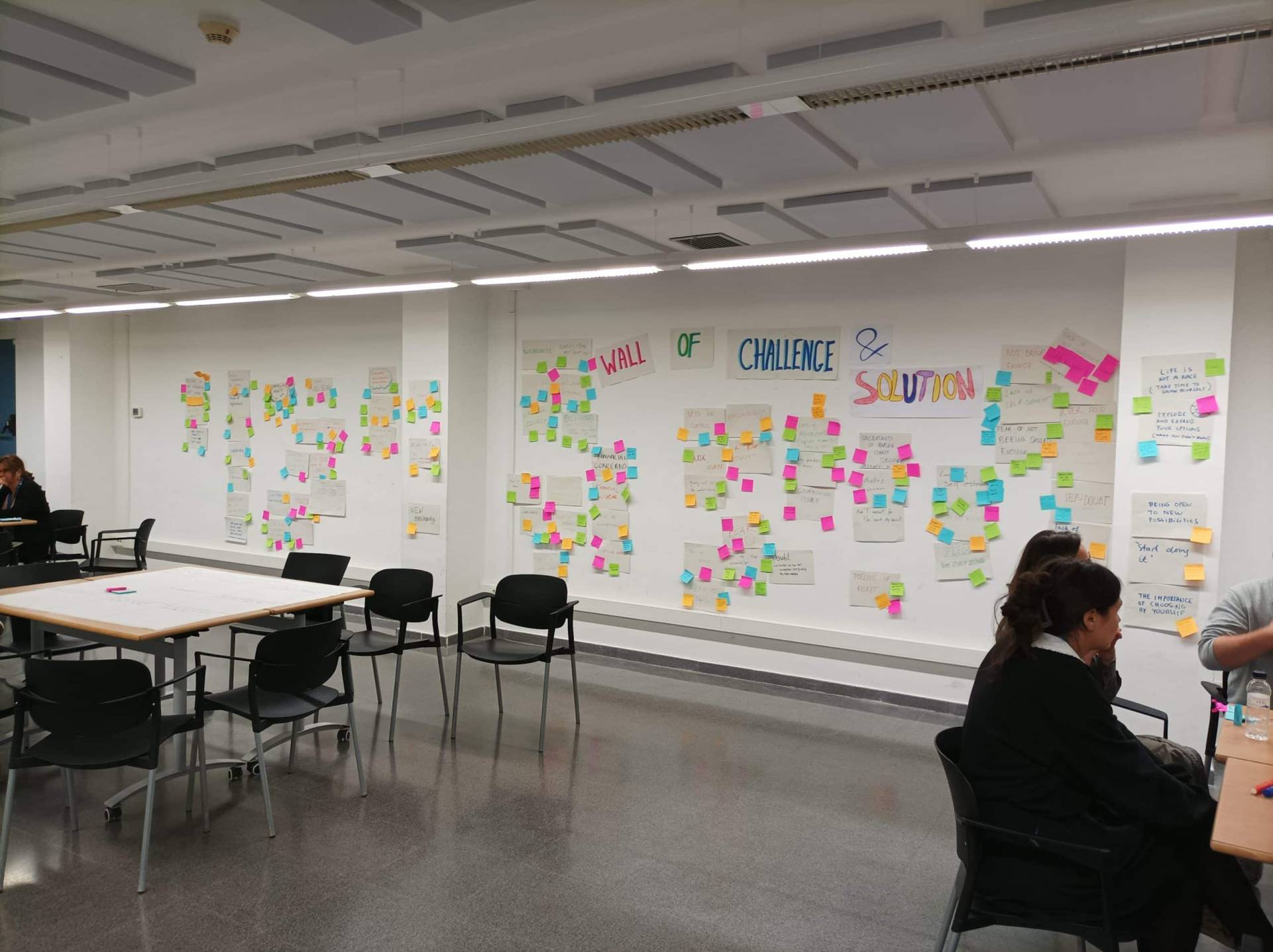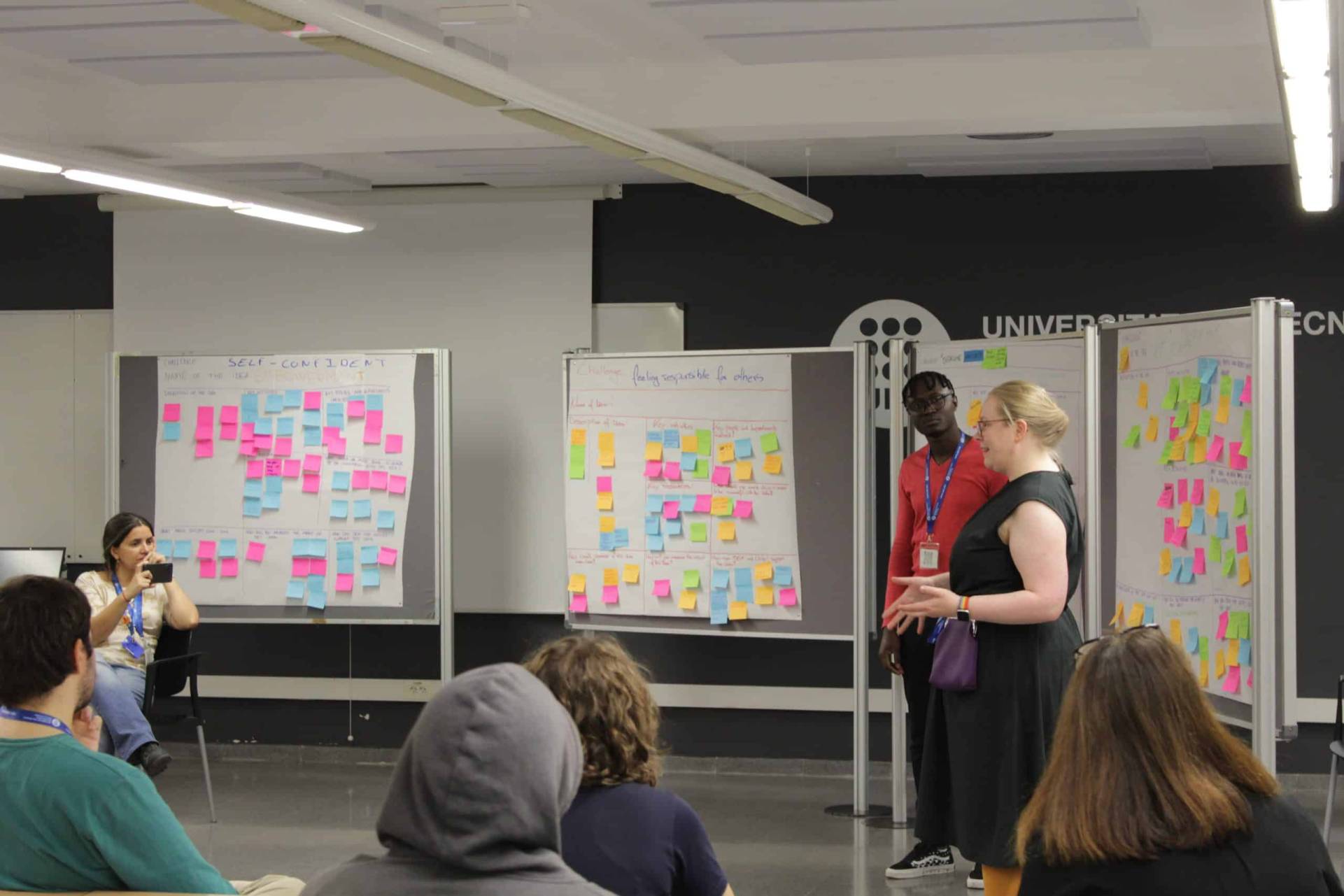 image-slider-with-thumbnail2.jpeg
image-slider-with-thumbnail2.jpeg
image-slider-with-thumbnail2.jpeg
image-slider-with-thumbnail3.jpeg
image-slider-with-thumbnail3.jpeg
image-slider-with-thumbnail5.jpeg
image-slider-with-thumbnail6.jpeg
image-slider-with-thumbnail7.jpeg
image-slider-with-thumbnail7.jpeg
image-slider-with-thumbnail7.jpeg